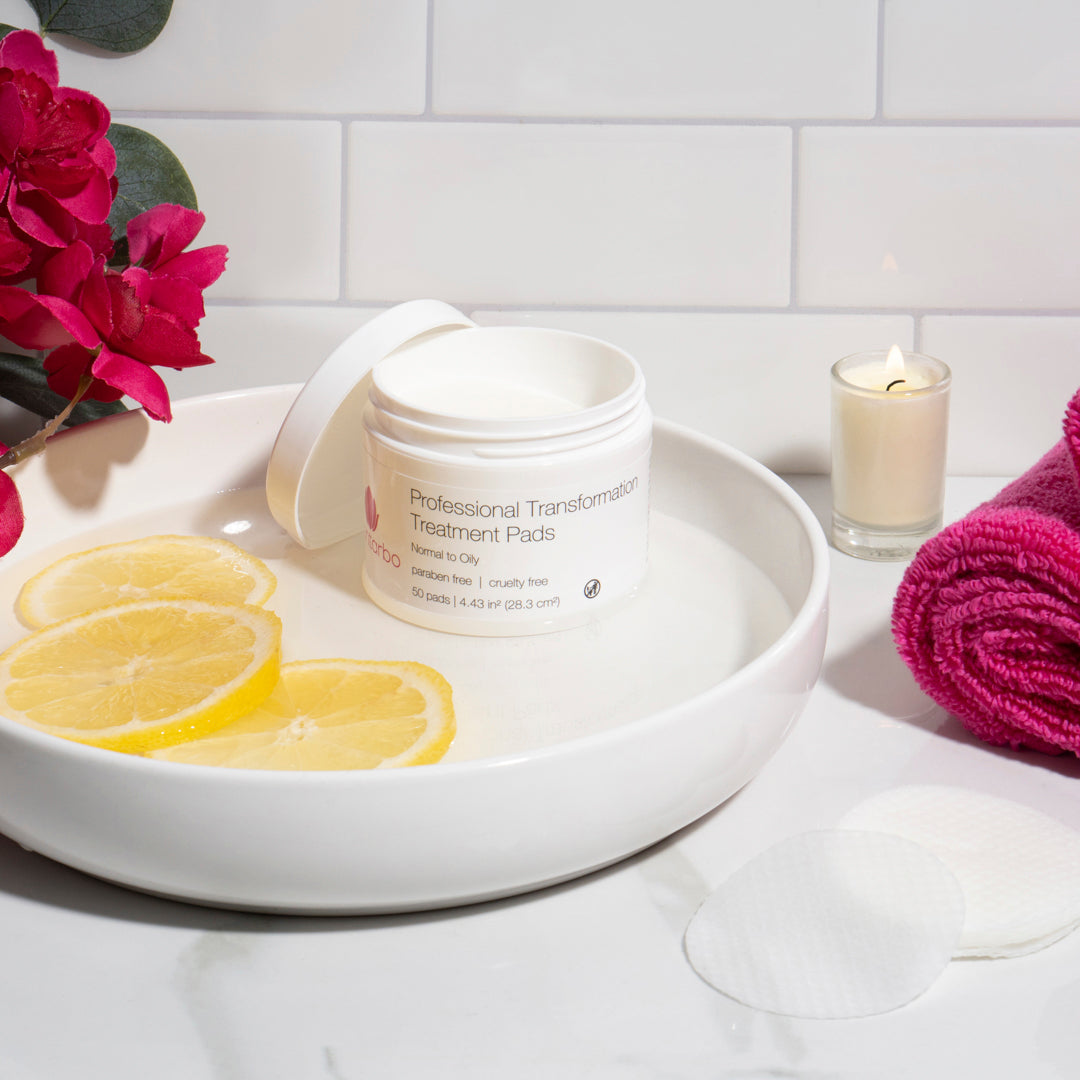 Hello gorgeous!
With all of the anxiety and worries about money due to inflation, we specifically created our Professional Transformation Treatment Pads so that you could use only one product, and still achieve the skin of your dreams. 
Our NEW pads have everything you need to dramatically improve every single skin concern you might be worried about, including cystic acne, acne scars, pigmentation, melasma, aging skin, fine lines, wrinkles, sun damage, congestion, and blemishes.

To all of the moms out there who want to give their skin the extra love and attention it desires, this product will be your new go to. Nothing's better than a one step skincare routine when you have a million other things on your plate. 
Time and cost efficient, our pads will quite literally save you the hassle and the current state of your skin.
In the video below, I give you all the tips you need on how to properly use our brand new Professional Transformation Treatment Pads. (  Want to learn how our new pads can effectively help you reach your #skincaregoals quickly? Click here to watch my information video where I share all the juicy details about my new pads. )
Start off by using them once a week, and slowly work your way up to using them three times a week, only if necessary.
It's best to blot or press the pad into your skin first, and then use a swiping motion to finish application.
With regular use your skin tone will be brighter, your texture will be glass-like, your acne will diminish, and the overall look and feel of your skin will be supple, hydrated, and glowing with consistent use of this product.
Who's ready for the ultimate skincare transformation in 2023? We got you gorgeous! 
Reach out our below with any questions or click the video below to learn how to use our new pads perfectly so you get the best results. 
Muc love and appreciation, Cody Montarbo 
---