Beauty Elixir 20% Vitamin C Antioxidant
Out of stock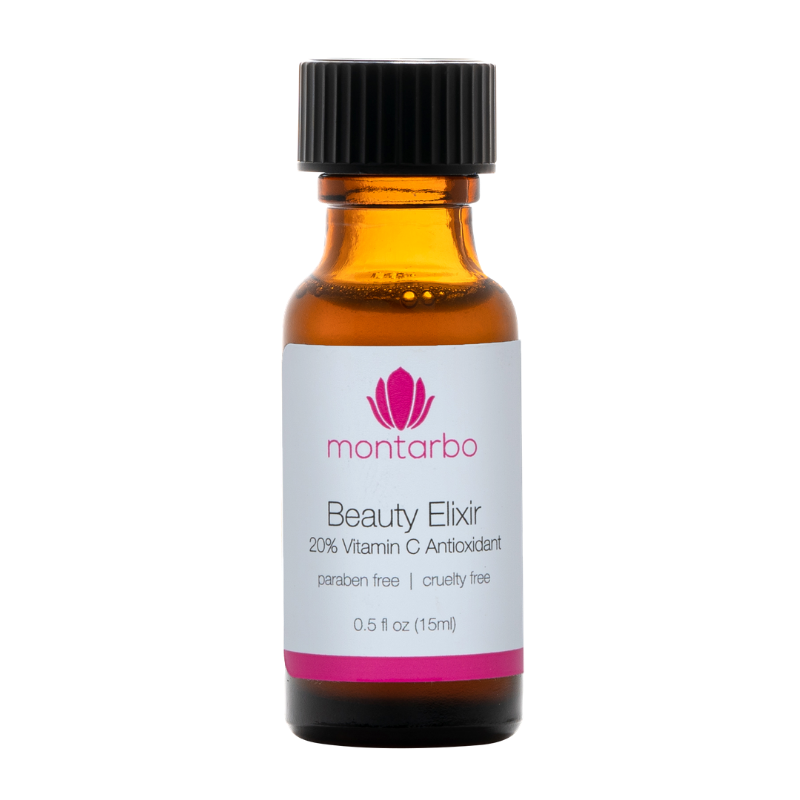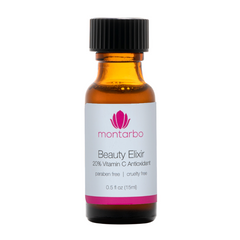 Beauty Elixir 20% Vitamin C Antioxidant
Out of stock
Imagine the overwhelming joy and sense of relief you would feel if you could achieve your definition of "perfect skin."
Does a brighter, tighter, hydrated, more radiant, and glowing complexion come to mind? If you said yes, our Beauty Elixir can offer you all of these benefits, and then some girl.
This serum works to target your toughest skin concerns, including fine lines, wrinkles, aging skin, age spots, hyperpigmentation, PIH, PIE, melasma, and sun damage.
Have you been feeling extra self-conscious about your skin lately? If you feel like you've tried everything to combat the unruly effects of aging, and to get rid of those pesky discoloration spots, we guarantee this product will change the overall health, look, and feel of your skin that you've been dreaming of.
Our Beauty Elixir is jam-packed with a potent amount of antioxidants and nutrients that will transform your skin and provide you with that happy glow.
Made with the finest active ingredients like Glutathione, Kojic Acid, 20% Vitamin C, Vitamin B, Ferulic Acid, Hyaluronic Acid, and Licorice, your skin will be flooded with the nourishment and protection it's been so desperately craving, giving you the ability to effortlessly achieve all of your skincare goals.
Each ingredient was carefully scrutinized and tested to synergistically combat all signs of aging and pigmentation to preserve the quality of your skin for years to come so that it transforms into healthy, hydrated, and gorgeous skin—and stays that way.
30 Satisfaction Guarantee
We want you to love your Montarbo Skincare purchase, so if you are not totally satisfied, please send an email to info@codymontarboskincare.com within 30 days of your purchase, and we will provide a return authorization and mailing information. Simply return the unused portion, and we will be happy to remit your account for the full amount of your purchase, minus shipping.

Free shipping
In stock items will be ready to ship within 2 business days.

Standard shipping will be fulfilled with UPSP Priority shipping.
Local Same Day Pick Up
We offer local same day pick up on products in the San Diego area. Our spa is located in the North Park area of San Diego.
ENJOY THE BENEFITS
Tightens skin with regular use by stimulating collagen production, allowing your skin to feel firmer and more plump
Brightens existing pigmentation and dullness with superior antioxidants so you can achieve a more even-looking complexion without harsh chemicals
Hydrates thirsty skin so that it looks and feels deliciously softer and smoother
Protects the skin from free radicals and UV damage, giving you the confidence to go outside without worry
Prevents skin aging and pigmentation with Glutathione, Licorice, Vitamins B, C, and E, giving you the power to feel radiant and youthful for years to come
Nourishes unhealthy and sensitive skin so that it timelessly transforms your skin into a happy, healthy, and hydrated complexion
HOW TO USE
Please keep and continue to use the little lid that comes attached to bottle. Only use the black dropper that comes in the box to dispense the Beauty Elixir solution to your face each time to ensure the solution is preserved and stays fresh from air, which can cause oxidation.
Apply 6-10 drops to clean skin in a circular motion. Use AM and PM, applying serum on clean skin first. For best results, allow the serum to penetrate for 3-5 minutes if possible before applying the next product. Serum may be mixed with Retinol or Retin-A for more brightening and tightening effects.
WHAT TO EXPECT
Use product within 3-4 months once opened for best results if possible. Store in a cool, dark place. Please keep and use the lid that comes attached to solution and only use the black dropper each time you apply serum. In order to provide you with a very powerful skin brightening antioxidant, know that the product color may become darker. This does not compromise the integrity of the product's ingredients or performance unless it has been exposed to air for long periods of time.
As your skin begins to transform with consistent use, you may experience mild redness, exfoliation, or dryness at first until your skin becomes acclimated.
Frequently Asked Questions
Our Beauty Elixir is ideal for those who have aging skin or pigmentation, who are serious about achieving the most beautiful skin possible. It is also great for those who want to use fewer products without compromising on efficient results.