Advanced Exfoliating Cleanser
Out of stock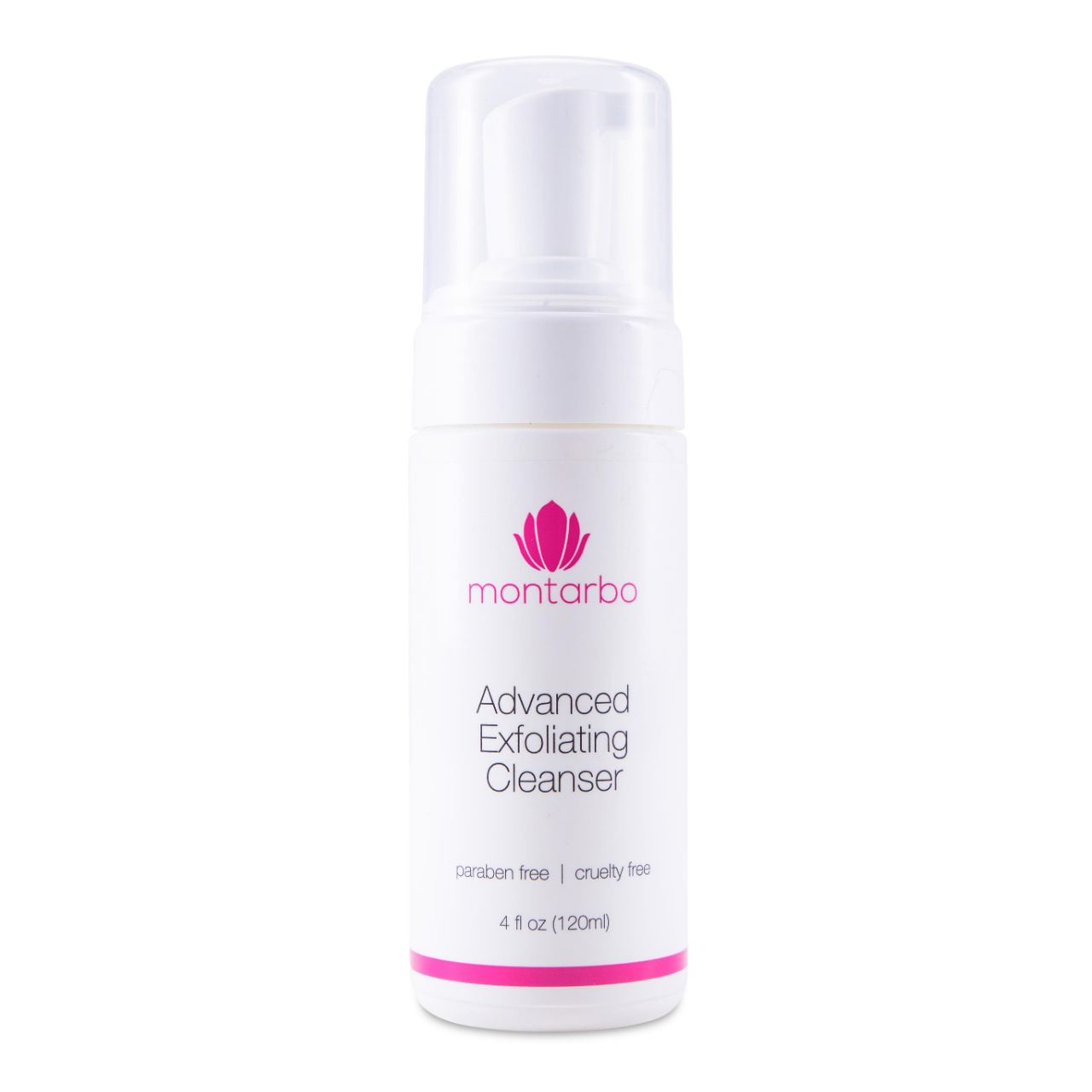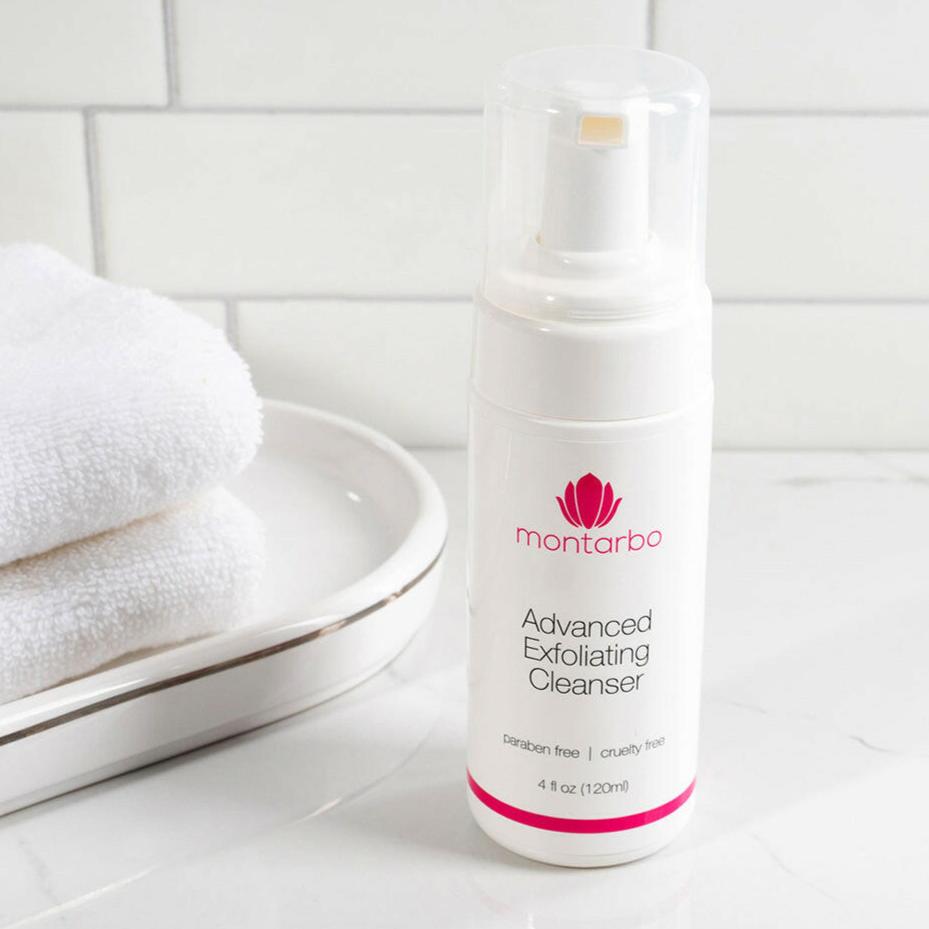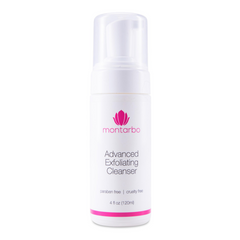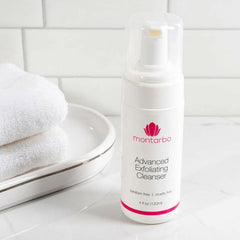 Advanced Exfoliating Cleanser
Out of stock
Have you been dying to find a results-driven, active cleanser that leaves your skin feeling refreshed and regenerated? Our must-have Advanced Exfoliating Cleanser will target your toughest skin concerns and provide it with a deep, nourishing cleanse. Acne, congestion, pigmentation, fine lines, wrinkles, sun damage, dark spots, and aging skin don't stand a chance against this cleanser.
As soon as this luxurious, foaming cleanser touches your skin, you'll feel the actives going to work to help minimize your biggest skin concerns. It is made with the most active, professional-grade ingredients like 12% Alpha Hydroxy, Salicylic Acid, Azelaic Acid, and Vitamin B, all designed to effectively and effortlessly exfoliate and brighten your skin, allowing you to have the skin you've always wanted, but didn't know was possible.
We've designed this product for clients that want to quickly see results. This product is exceptionally perfect for those who want to feel proud of their skin while wearing less makeup, and are looking for softer, smoother, and more youthful-looking skin.
Be prepared to achieve the skin of your dreams with this cleanser and experience that gorgeous glow and glass-like complexion you've always dreamt of.
We confidently believe this is the most transformative cleanser you'll ever purchase!
30 Satisfaction Guarantee
We want you to love your Montarbo Skincare purchase, so if you are not totally satisfied, please send an email to info@codymontarboskincare.com within 30 days of your purchase, and we will provide a return authorization and mailing information. Simply return the unused portion, and we will be happy to remit your account for the full amount of your purchase, minus shipping.

Free shipping
In stock items will be ready to ship within 2 business days.

Standard shipping will be fulfilled with UPSP Priority shipping.
Local Same Day Pick Up
We offer local same day pick up on products in the San Diego area. Our spa is located in the North Park area of San Diego.
ENJOY THE BENEFITS
Deeply cleans the skin with a lush foam, allowing you to cut through makeup, dirt, and oil with minimal effort, so your skin looks healthy and feels squeaky clean
Brightens discoloration, pigmentation, PIH and an uneven skin tone rapidly, so you can confidently wear little to no makeup
Exfoliates instantly, allowing new skin cells to replenish themselves so your skin feels smoother and softer, giving you the confidence to rock a selfie without a filter
Effectively minimizes breakouts, blemishes, oil production, and blackheads, helping your skin diminish and prevent future breakouts so you have one less thing to worry about in your life
Tightens and lifts aging skin with regular use by stimulating collagen production for a rejuvenated appearance, so your skin appears more youthful-looking
Regenerates new skin cells, much like Vitamin A (without the downtime), making the pores less visible and giving you a glass-like complexion that feels plump and ageless
HOW TO USE
Wet face with warm water. Dispense 2 -3 full pumps and massage cleanser onto your face in a circular motion for 30 seconds. Use more on problematic areas if needed, especially if you have thick and oily skin. Avoid contact with eyes. After rinsing, leave skin damp and continue with your regular ritual. For stubborn and problematic skin types, use both morning and evening. Avoid regular use if skin becomes too dry or irritated and reduce use to once daily or every other day.
WHAT TO EXPECT
This cleanser is very active and concentrated, so a little goes a long way. Use sparingly for the first few weeks until your skin becomes acclimated. At first, it can be drying, especially on sensitive skin types or those who are new to AHA and professional-grade products. If you have breakouts and acne congestion, you should know that your skin may look worse before it gets better, as it will pull the hidden congestion out of the skin. This is a desirable outcome if you wish to minimize and prevent breakouts.
The more pumps you use and the longer you apply the cleanser, the more exfoliation and dryness that will occur at first until your skin becomes acclimated.
Frequently Asked Questions
Water, Glycolic Acid, Glycerin, Decyl Glucoside, Azelaic Acid, Salicylic Acid, Niacinamide, Cocamidopropyl Betaine, Ethylhexylglycerin, Phenoxyethanol.