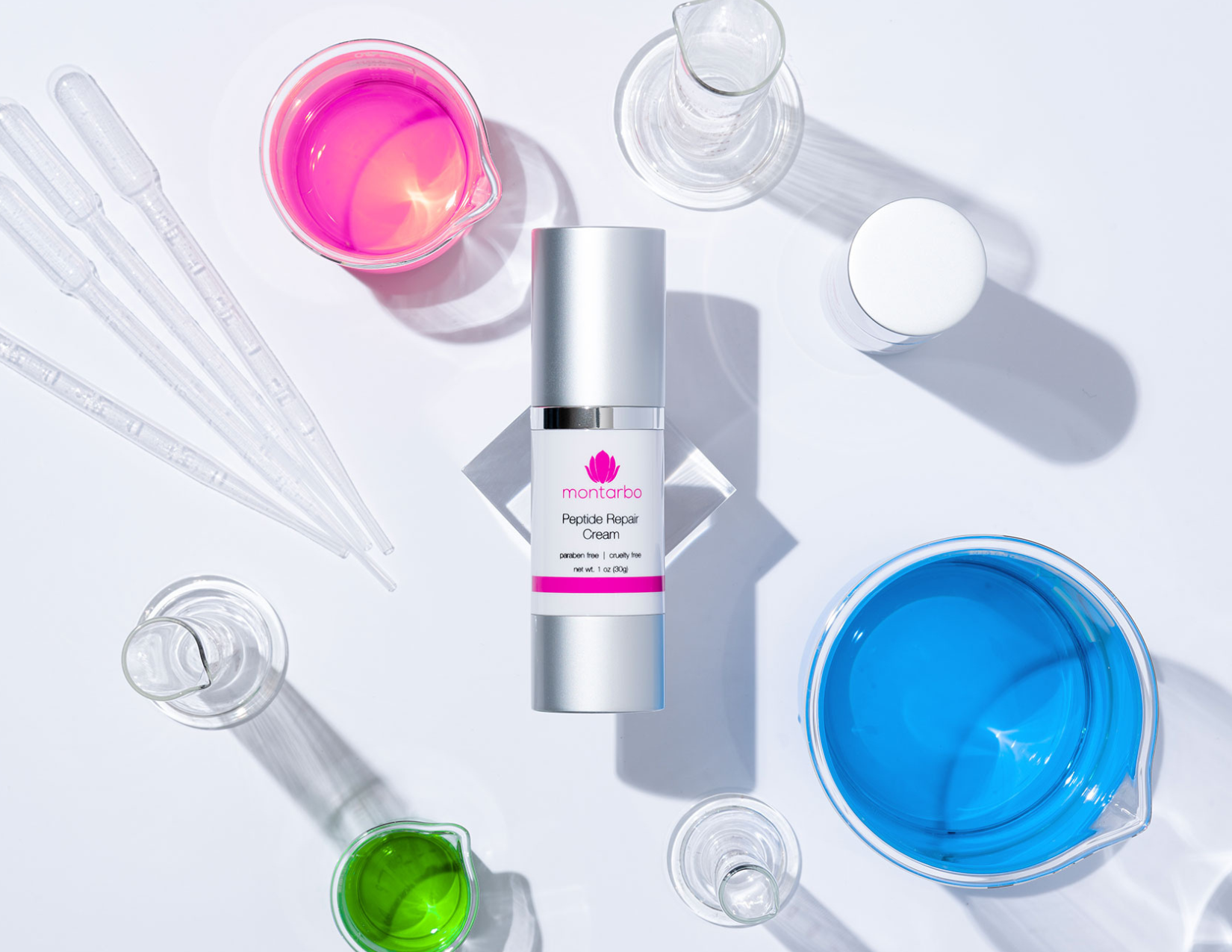 Wish you could experience firmer skin that appears more youthful looking without Botox or the need for aggressive anti-aging facial injections? 
Well gorgeous, you are in luck!
Our NEW Peptide Repair Cream is formulated with an exceptional amount of peptides and skin-repairing ingredients that have unbelievable anti-aging effects similar to receiving facial injections like Botox. 
Peptides contain growth factors that work to profoundly stimulate cell production, reviving impaired skin cells that breakdown and lose their communication speed resulting in a loss of collagen and elasticity, making the skin appear dull and more wrinkled. 
So whenever Peptides are applied to the skin consistently, collagen and elastin fiber proteins become stimulated resulting in firmer and more plump skin, especially around the eye area. 
If you feel like you've done everything imaginable to combat the effects of stress, wrinkles, fine lines, and aging skin, then this product is going to a total game changer for you. (Watch video below to hear my story on how I created these Peptides, and how I almost didn't bring them to market). 
This "botox in a bottle" will renew your skin, giving it the ability to look and feel younger than it actually is. Say goodbye to dull, dehydrated skin and hello to your supple, radiant complexion with our Peptide Repair Cream.
When our Peptide Repair Cream is combined with weekly exfoliation and using other active ingredients like Vitamin A, B and C, they will dramatically cushion your skin, create elasticity, boost firmness through collagen production, shrink pore size, and significantly decrease inflammation, redness, and irritation.
Watch your wrinkles, fine lines, and other skincare concerns slowly fade away as this collagen and elastin-building cream deeply penetrates your skin cells, flooding them with the nourishment and hydration they long for. 
Next time you go out and get a cocktail with your girls, be prepared to get carded.
Sweetheart, the truth is, avoiding facial injections for a few years is now a possibility when using Peptide Repair Cream. 
As always if you need help or have any questions just reach out gorgeous! 
---