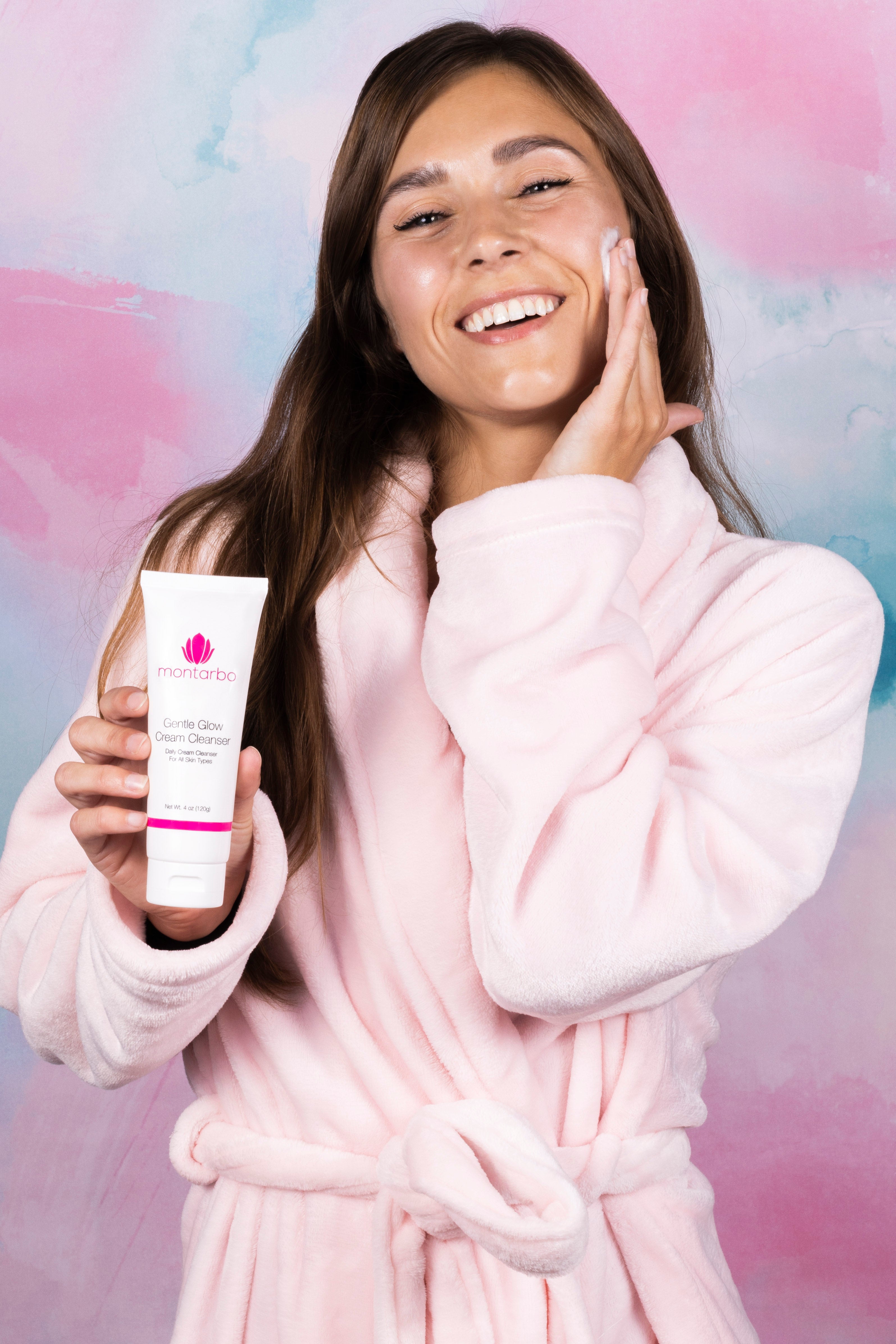 Okay, let's talk about something that has been bothering me for a while- dry skin. As the weather changes from warm to cold, the skin behaves differently, and it's essential to change up our skincare routine to keep it looking healthy and flawless. The cold months come with a lot of changes, including dryness, sensitivity, and all the other drama that comes with it. I mean, there's only so much lotion can do, right? So, if you're wanting to know my best cleansing tips to avoid dry skin this winter, you've come to the right place, honey. 


Let's face it; dry skin is probably one of the most annoying things that happens to our skin during the winter. The good news is that something as simple as switching cleansers can minimize the effects of cold weather on your skin. 
First things first, avoid using hot water while washing your face. As tempting as it may be, hot water can dry out and irritate your skin. We don't want that. Instead, opt for warm or lukewarm water and a gentle cleanser like this amazing one here that will remove make up, clean, exfoliate, and nourish your skin. Trust me, your skin will thank you for it.
Now, when it comes to choosing the right cleanser, there are several factors to consider. First, take a closer look at your skin type. Do you have oily, dry, or combination skin? Once you identify your skin type, look for a cleanser that works best for your lifestyle and skin type. For instance, if you have dry skin, you might want to choose a creamy cleanser that hydrates and soothes your skin. On the other hand, if you have oily skin, you'll want a gel or foam cleanser that dissolves excess oil and sebum from your skin. If you want professional results at home, you have to try this cleanser. It's literally a facial in a bottle!

Another thing to consider is the ingredients used in your cleanser. Look for cleansers that contain ingredients like glycerin, cetyl alcohol, aloe vera, lactic acid, and hyaluronic acid. These ingredients help to hydrate, soothe and moisturize your skin, leaving it feeling soft and supple. And guess what? The good news is that these ingredients will not break the bank, so your husband won't have to come after me. 

The next thing to consider is the cleansing method you use. Yes, you heard it right. The method you use to cleanser your skin matters. We all love a good scrub, but over-exfoliation can lead to dryness and sensitivity. So, use a gentle hand when cleansing your skin and avoid using abrasive tools or harsh cloths that can irritate your skin. To avoid further dryness, pat your skin dry with a clean towel instead of rubbing it hard.

Lastly, don't forget to moisturize your skin while its damp after cleansing. Choose a moisturizer that's formulated for your skin type and contains ingredients like ceramides, shea butter, and Vitamin E to help soothe and nourish your skin. This will help lock in moisture, keeping your skin hydrated and soft in the colder months.

All right gorgeous I have to wrap this up so I can go cleanse my face. 

In summary, choosing the right cleanser can help minimize the effects of cold weather on our skin. Avoid using hot water, choose a cleanser that's formulated for your skin type, check the ingredients, use gentle exfoliation methods, and don't forget to moisturize.
Remember, when it comes to skincare, it's never too late (or early) to start taking better care of your skin. So don't let cold weather mess with your skin, keep it nourished, hydrated, and looking flawless all year long.
---