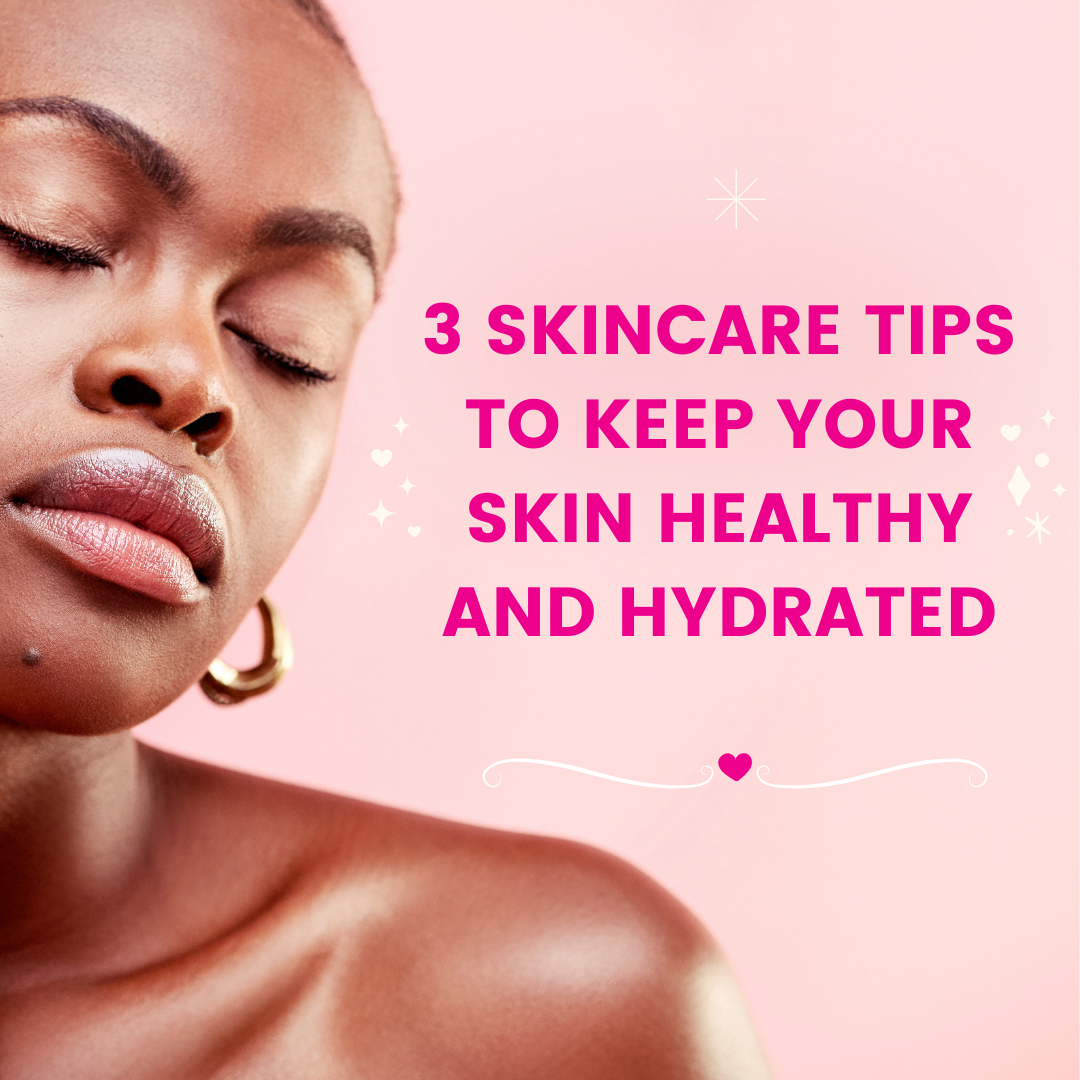 Hi gorgeous!
Has your skin been feeling more dull, dry, and dehydrated recently? The colder weather is known to strip the skin of its moisture, which can worsen current skin conditions. However, there is no need to worry because we are here to offer you some professional tips and tricks that'll give you that stunning summer glow, even in the winter.
Without the extra humidity in the air, it is vital that you keep your skin moisturized. How can you do that? Well, here are…
3 SKINCARE TIPS TO KEEP YOUR SKIN HEALTHY AND HYDRATED
1. Use a thicker cream, or a cream infused with humectants and lipids. This will help protect your skin against environmental stressors. Creams with these characteristics trap in hydration, maximize your skin's moisture barrier, and act as a mask that prevents damage. Speaking of masks, our Extreme Hydration Repair Mask would be the ideal product to use this winter. It contains powerful peptides and ceramides that restore Transepidermal Water Loss as it instantly hydrates and repairs dry, damaged, irritated, and inflamed skin.
2. Add a few drops of glycerin to any product. Glycerin is a potent humectant that hydrates and protects the skin barrier. It helps the skin retain moisture and relieves uncomfortable, flaky, sensitive skin. You can take your moisturizers, serums, and face mists to the next level with just this one product. This cheap and effective hack will blow your mind.
3. Do NOT use hot water to wash your face. Washing your face with hot water depletes your skin of its natural oils and moisture. During the winter, when your skin is already struggling to survive, you don't want to do anything that'll cause even more irritation and moisture loss. Try washing your face with cold water instead. If you want to take it a step further, getting a humidifier is an amazing way to restore humidity to your space to combat the dry, harsh air and restore hydration to your skin.
Wouldn't life be so much easier if topical skincare was the one and only way you could achieve your skincare goals?
Unfortunately, that's not the case as internal care is just as, if not more important.
With that being said, stay  tuned  for next week post where we talk about practical diet and lifestyle tips that will transform your skin.

On a side note, we're super excited to guide you in the right direction this year regarding all of your diet, lifestyle and skincare concerns.
Our go-to products this season include our Gentle Glow Cream Cleanser, our Extreme Hydration Repair Mask, and our brand new Professional Transformation Treatment Pads. Talk about the perfect combination. Gently cleanse, lightly exfoliate, and intensely hydrate your skin with this 3-step routine for glowing, youthful, hydrated skin. 
We hope you enjoyed our 3 tips today and find a way to put them to good use. Once you take on a few of these tips, you will begin to notice dramatic differences in not just your skin's health and complexion, but how you feel overall, guaranteed.
Remember to stay gorgeous and ask your question below or email us at info@montarboskincare.com as we love hearing from you. 
---